Nature's cruelty has been captured in a series of gruesome images showing lions killing a pregnant buffalo and eating her unborn calf.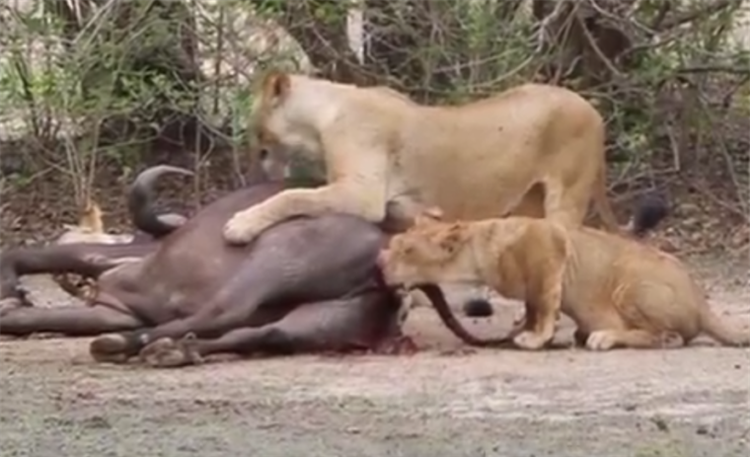 Harrowing footage shows the lions take down their prey before one latches onto her throat in Mana Pools National Park, Zimbabwe.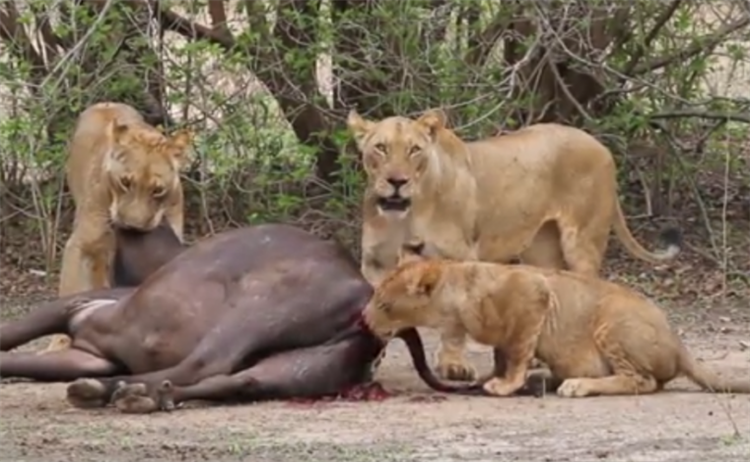 The other big cats focus on the African buffalo's back and rip and tear at it until they drag the unborn calf from its mother's womb and feast on it.