An injured hippo fights five lions in the Mala Mala reserve in South Africa as it is caught on camera. The hippopotamus was attacked while looking for water after getting into a battle with a person.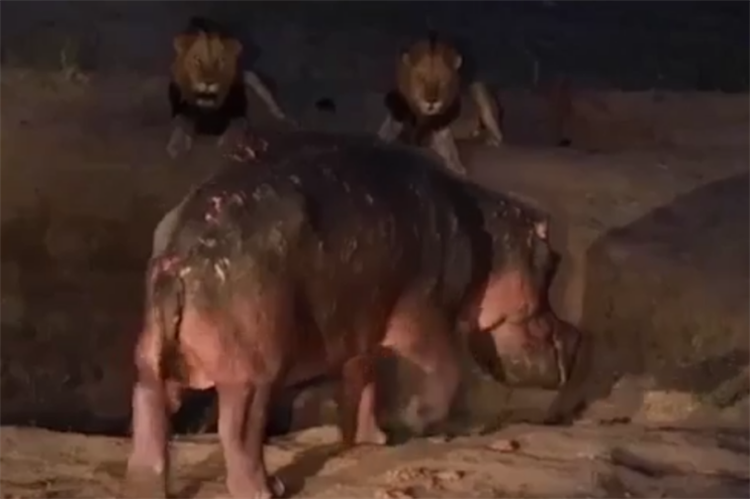 The 3.5-ton hippo was immediately the target of two lions lazing nearby the lake. Three other lions arrived when they yelled for assistance after gazing at their prey for a while. Five lions relentlessly attack hippos with their claws and pointed teeth. To pin their prey to the ground, they attempt to jump on their backs.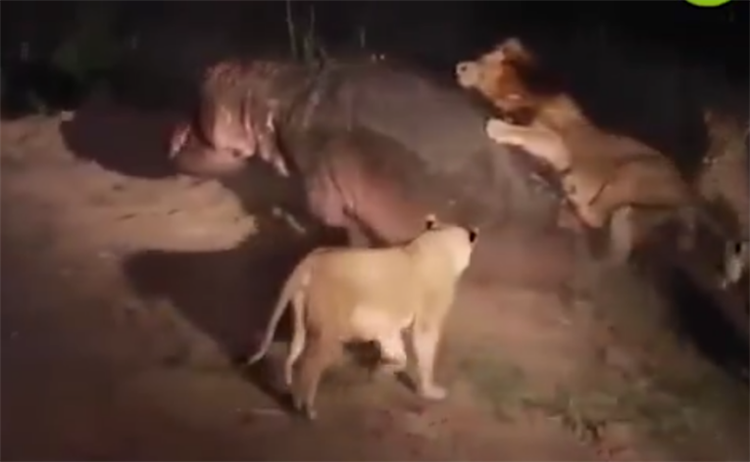 However, the hippopotamus resisted the attack and threw numerous lions to the ground as it made its way to the lagoon. The hippopotamus continued to advance with an assailant hanging to its hip.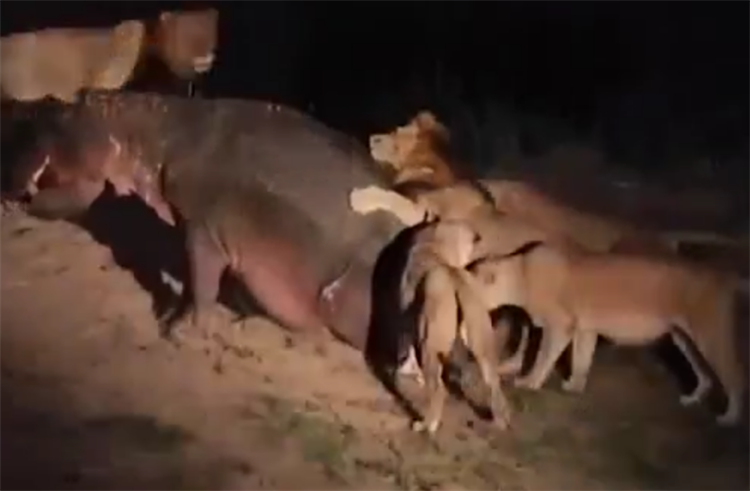 It swiftly backed away from the last lion, looking menacingly at the other lions while exposing its enormous teeth. The lions fled in surprise after an unsuccessful attack attempt because they lacked the courage to continue attacking their prey.