Walking out to the river on an empty stomach in quest of lunch was a big, hulking jaguar.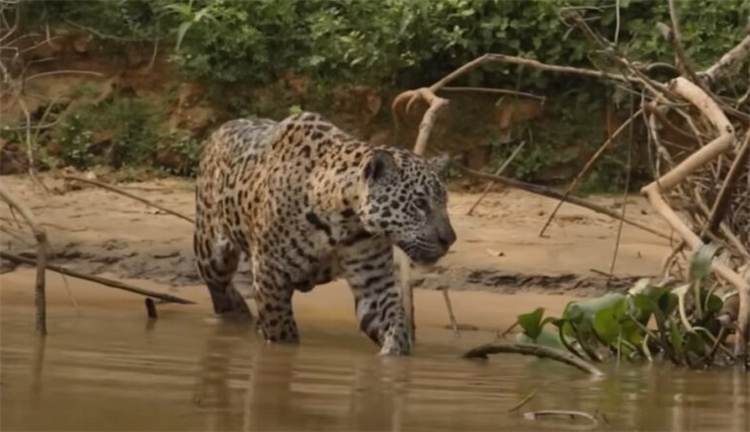 It approaches the prey, which is also at the top of the food chain, silently and without making any noise when it detects the scent of crocodiles in the duckweed.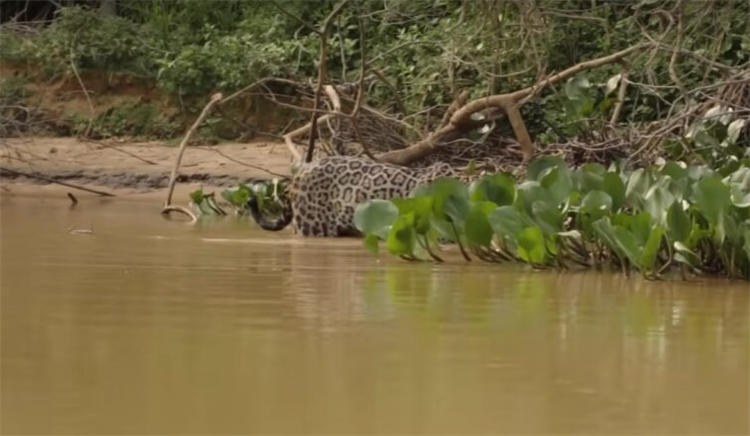 It jumped when it noticed a large crocodile concealing to rest as it was standing close to the duckweed. The jaguar was moving too quickly to stop when the crocodile tried to flee. Instead, it used its two front paws, which had sharp claws, to hold back and swiftly bite the crocodile's head.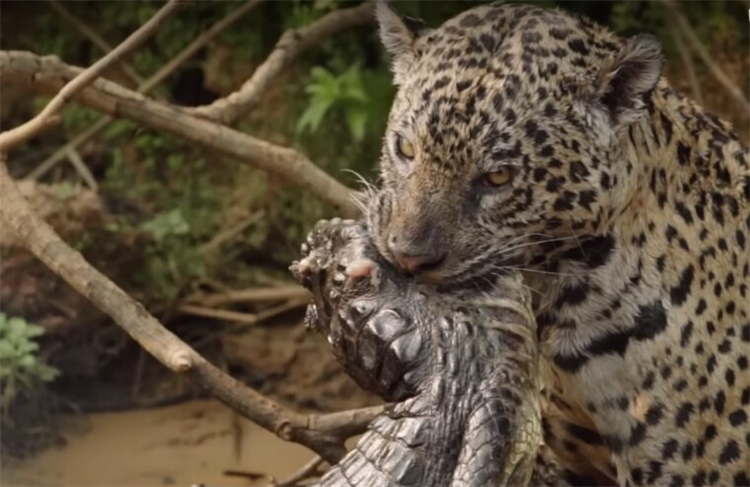 The muscular leopard emerged with its mouth in the jaws of a massive crocodile as big as it after the water calmed down for one minute after the two came close to each other.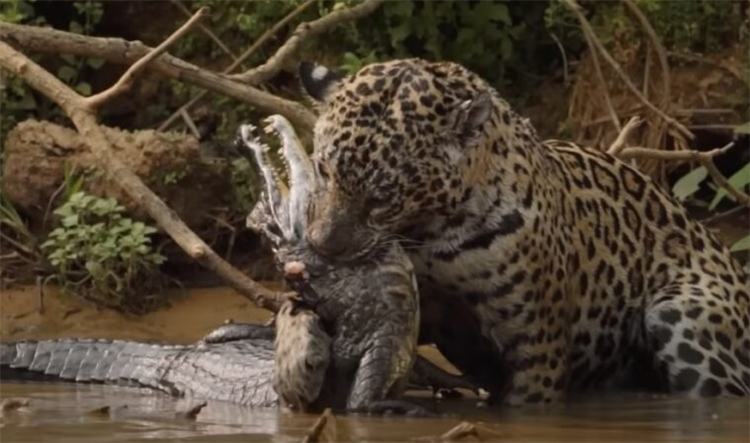 The crocodile's skin was too thick for it to be damaged, so the leopard used additional effort to suffocate it. The leopard swiftly climbed ashore and dove into the jungle to amuse himself after spotting the crocodile was still.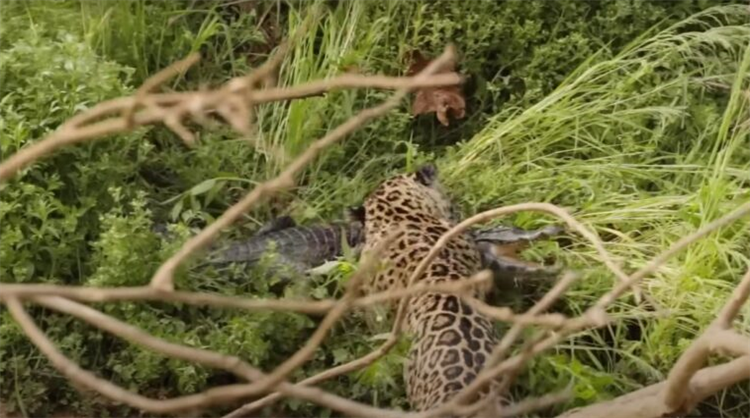 A big supper was obtained by the jaguar as a result of his risky hunting expedition, and the crocodile later became the jaguar's lucrative victim as a result of a surprise attack.