This is the amazing moment a bald eagle and a fox ended up in an amazing mid-air tug of war over a rabbit. It all started with a red fox wandering around with a recently caught rabbit.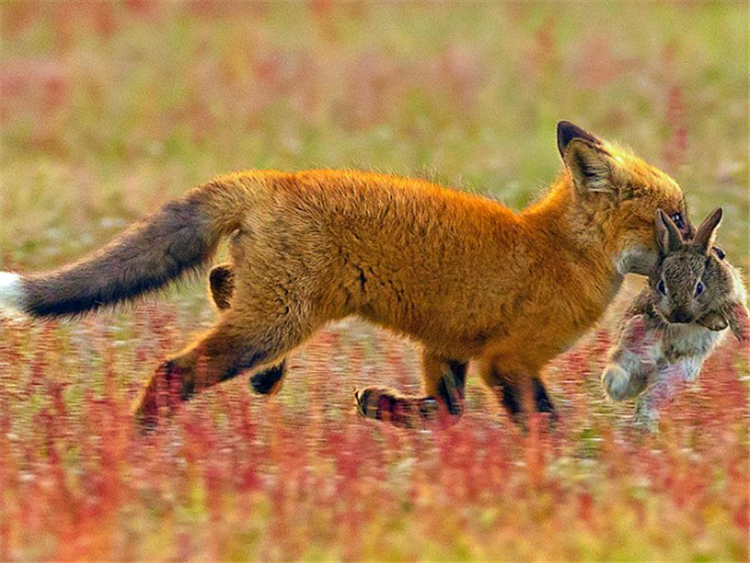 Suddenly a bald eagle swooped in to try and claim the prize… but the relentless fox would not give up that easily. The fox held onto the rabbit and was lifted more than 20 feet into the air by the eagle.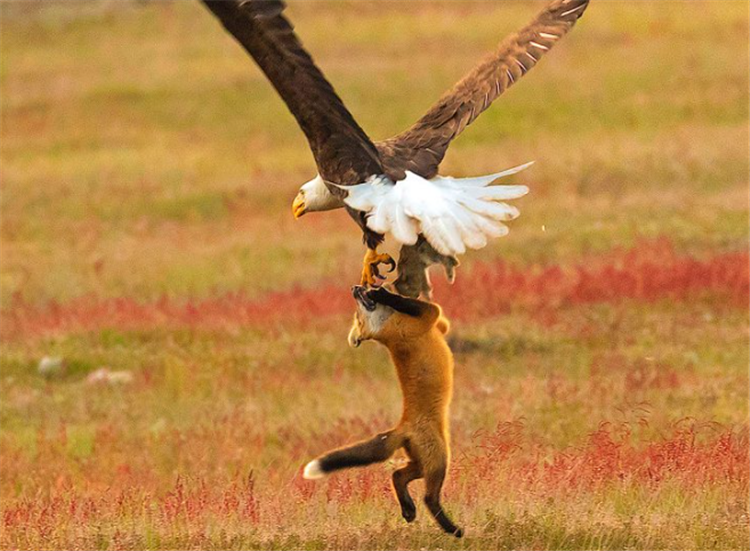 Eventually the fox is forced to let go and the eagle flies off with the rabbit in its clutches.