An unbelievable fight happened with grizzly bears and bison. The intense battle was posted on Youtube and the challenger received a bitter defeat.
Originally charged by the young bison, the grizzly ends up grappling its victim from behind, tearing into the bovid's back as it staggers along.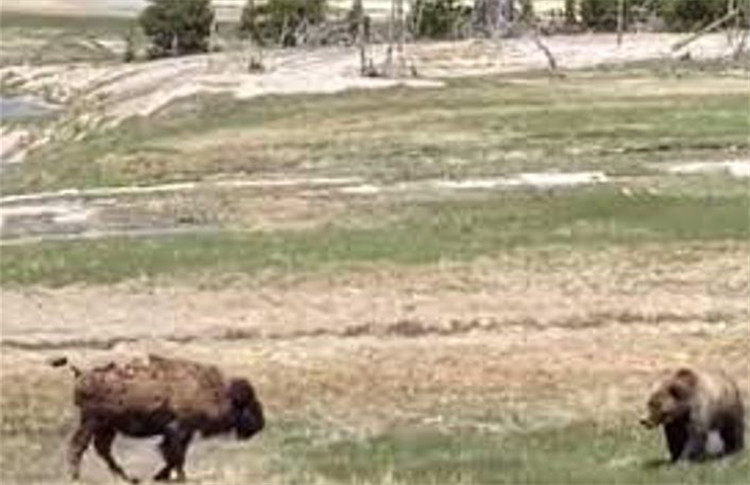 The struggling pair totter across a bridge over the river, then end up in the flow itself. The grizzly ultimately dispatched its hefty quarry along the riverbank.
In the end the bear killed the bison and walked away in the glory of the victor.
The attack unfurled over about 17 minutes. It's certainly made an impression.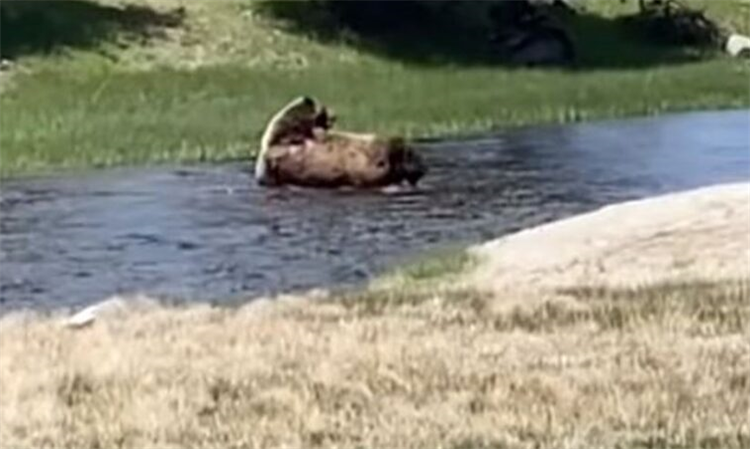 It is foolish of the bull to actively wage war on the bear and the bear's actions are only to prove that it is invincible and invincible.