A Buck must battle its three fearsome foes in a fierce battle in the wild and almost succeeds.
The amazing battle was posted on Youtube and garnered more than 1.2m views along with loads of great comments from viewers. Join us to watch the progress of the battle here.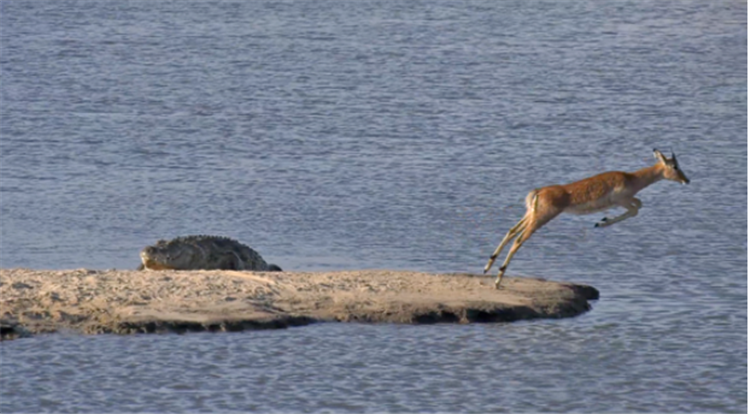 A Buck was chased by stray dogs and swam to a small island. Buck successfully escaped from the wild dog, but danger was still near him when the large crocodile appeared.
A huge crocodile swam into the island and wanted a good meal, buck looked around and determined to jump into the water to run away.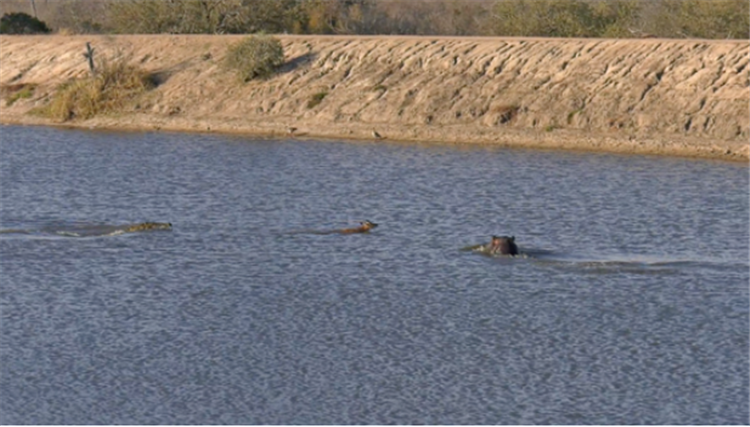 Buck looked in the same direction the stray dogs were still waiting for and decided to jump in the other direction. Crocodile waiting for buck jumps into the water and chases attack.
Immediately a hippo also joined the fight, the Hippo being the last but most likely to win.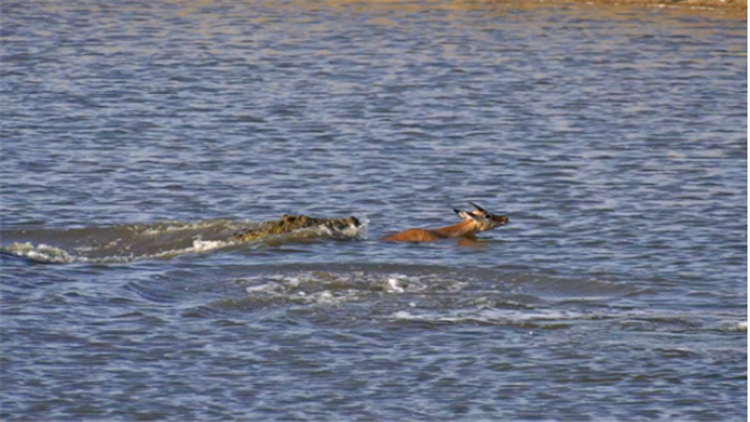 The crocodile catches the buck first and drowns it, then the hippo also dives into the water and continues to compete with the crocodile. The fight then takes place underwater, the buck is definitely dead and the crocodile and hippo are sure to get their own food.