When a 2-in-1 snack comes to hand, lions are very reluctant to let the opportunity pass them by. As it's a hunt for survival in the wild, sometimes these predators have to take what they can get.
23-year-old field guide, Admire Ndamane, from Sefapane Lodge and Safaris in Phalaborwa shared this incredible sighting with us. LatestSightings.com caught up with him to get more into detail about the story behind this sighting: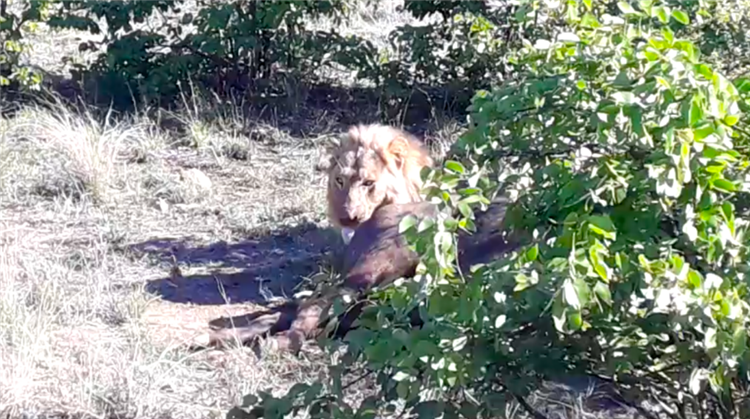 "This video was taken on the H9, 300m East of Shilawuri towards Letaba from Phalaborwa while I was out on a full-day tour. I can say that this was one of my lucky days as the sightings were really good, so my guests were all very happy. The tour's sightings started with a leopard about 2km from Phalaborwa gate stalking impalas. About 24km from the gate, we found 3 lionesses on the H9, lying on the road and we spent about 20 mins with them."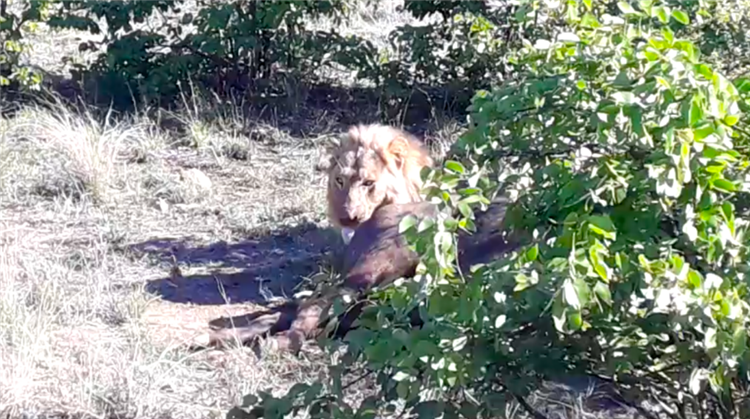 "We moved forward on the drive and spotted a vehicle stationary on a sighting so we proceeded in its direction. We stopped close to where they were and found that a buffalo had just been killed by the Nhlanganini lion pride. We were convinced that the buffalo was already dead as it made no sound or movement… That was until one of the male lions pulled out an unborn calf from the female buffalo! She made some grueling sound as if whining out in extreme pain, and then she was quiet, this time, she really was dead."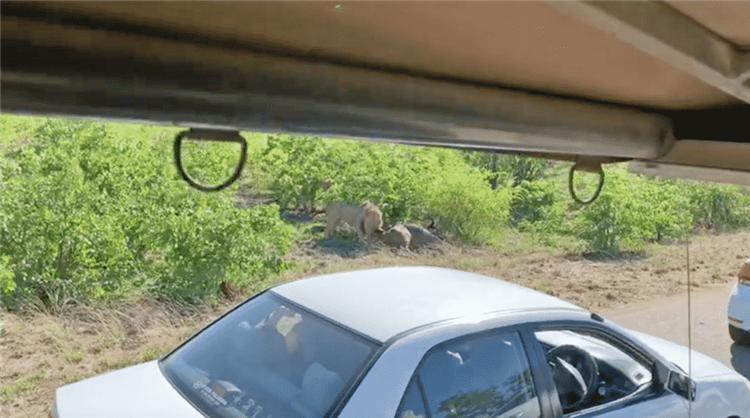 "The male disappeared into the thicket with the calf in mouth and we did not see him again for the rest of the afternoon. We drove past the sighting again just after 2 pm the afternoon and there was still no sight of the lion who stole the calf. At around 3:30 pm, one of the males returned to the buffalo carcass and slept next to it. This was very surprising as one would rather expect them to further feast on it, not lie down with the meal."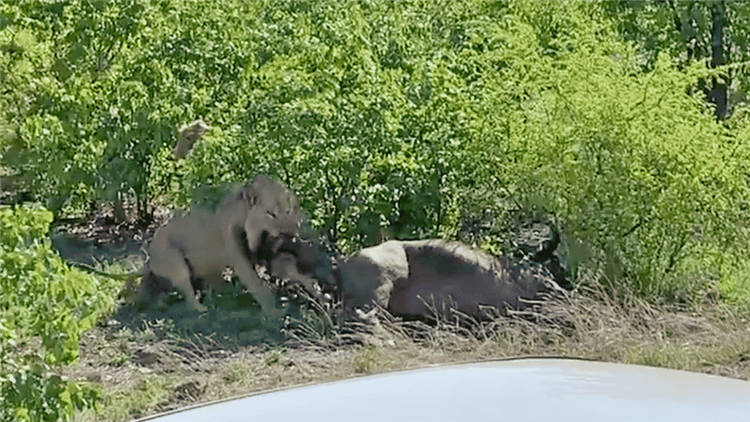 "I returned the following day and saw that the lions were still on-site, they did not even move the carcass to a different spot. They were all still exactly where we had left them the day before. On the 3rd day, I arrived to find that there was almost nothing left of the carcass and of course, no lions around either – only the scavengers. What happened to the calf kept replaying in my mind though, the way the calf was ripped from the female buffalos' body in a seemingly effortless attempt.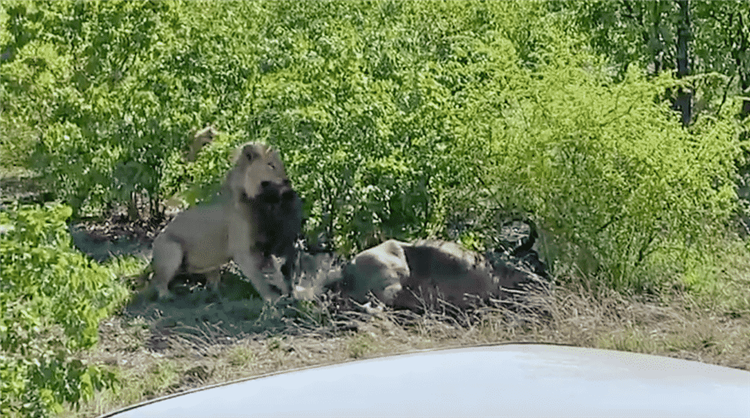 "Seeing things like this, makes you realize that nature can be extremely brutal and graphic sometimes. But, this is survival. This was probably the most exciting experience for me, as I had never before seen a live kill and to have this one happen right in front of me was amazing! I don't think my guests will ever forget this sighting."