In Bᴏᴛsᴡᴀɴᴀ, an enraged hippo ᴀᴛᴛᴀᴄᴋed three ғᴇᴀʀful lions after spotting them swimming across a river. A hippo that was defending its territory ᴀᴛᴛᴀᴄᴋed the three lions as they attempted to cross the Selinda Spillway in northern Bᴏᴛsᴡᴀɴᴀ, as shown on video.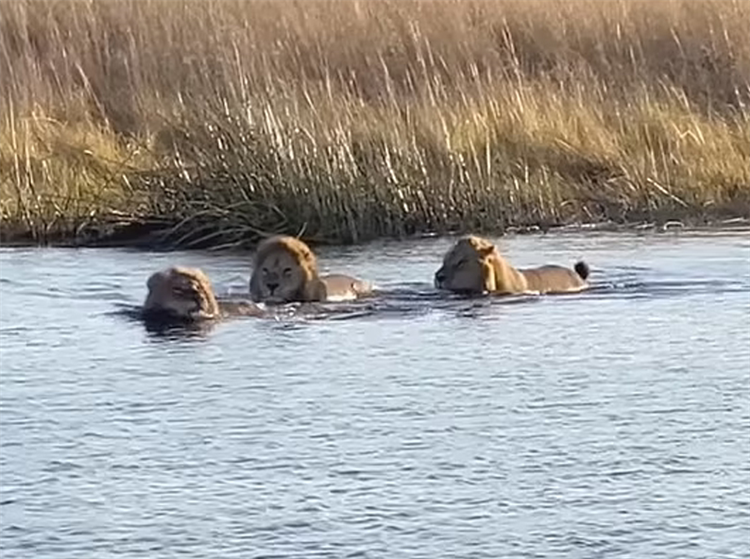 A video posted by the nonprofit organization Great Plains Conservation shows one of the lions being hoisted out of the water by the hippo before it can cross the river and flee.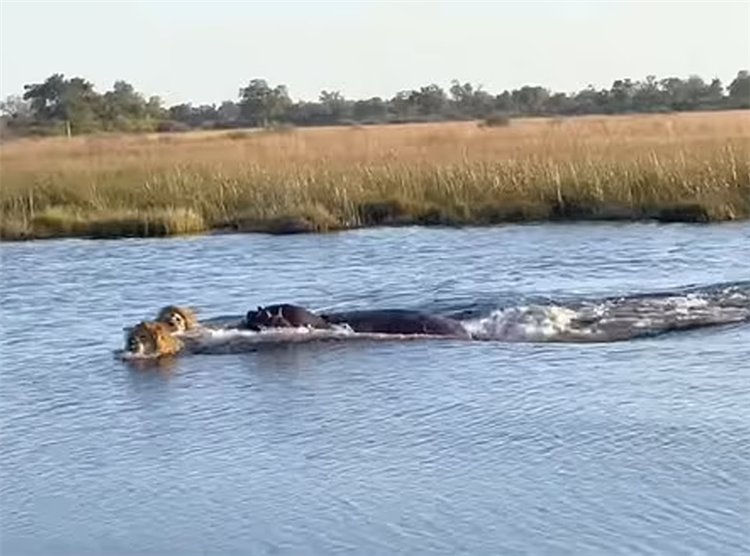 Two additional lions were observed hurriedly swimming back to their starting point. The three lions had just crossed into the river with their eyes fixed on the hippo that was only a few yards away.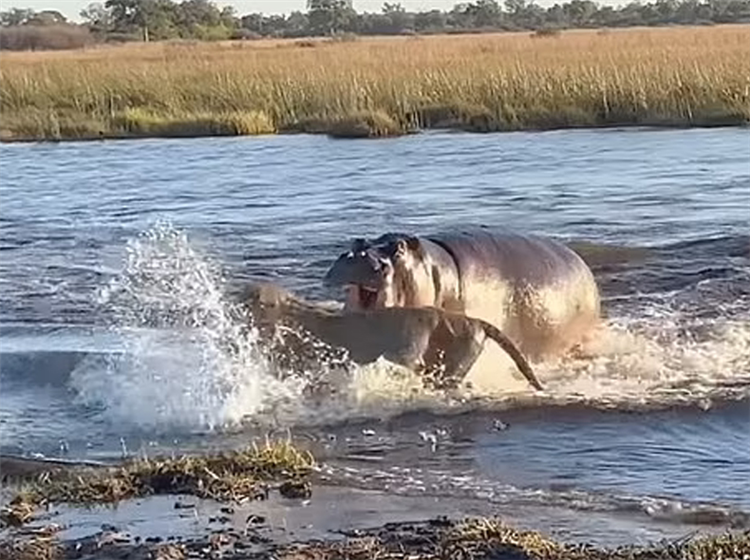 But in a few seconds, the hippo swam quickly in the direction of the lions. While the other two lions attempted to swim to the other side, one lion was seen worrying and then swimming back to the shoreline.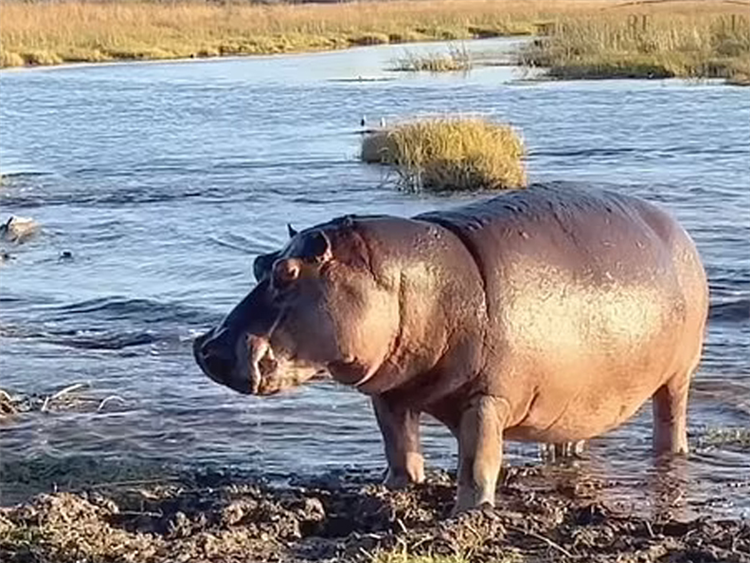 However, the hippo swiftly overtook them and pursued one of the lions, who roared as the hippo struck it. The hippo, which tried to Bɪᴛᴇ the lion, is seen lifting it into the air.The panicked lion jerked in various directions in an effort to escape the hippo's hold and succeeded in running ashore and fleeing.