Birds of a feather might flock together, but they're definitely not in favour of sharing. This tawny eagle should have devoured its breakfast when it had the chance. Competition for food in the Kgalagadi can be rife…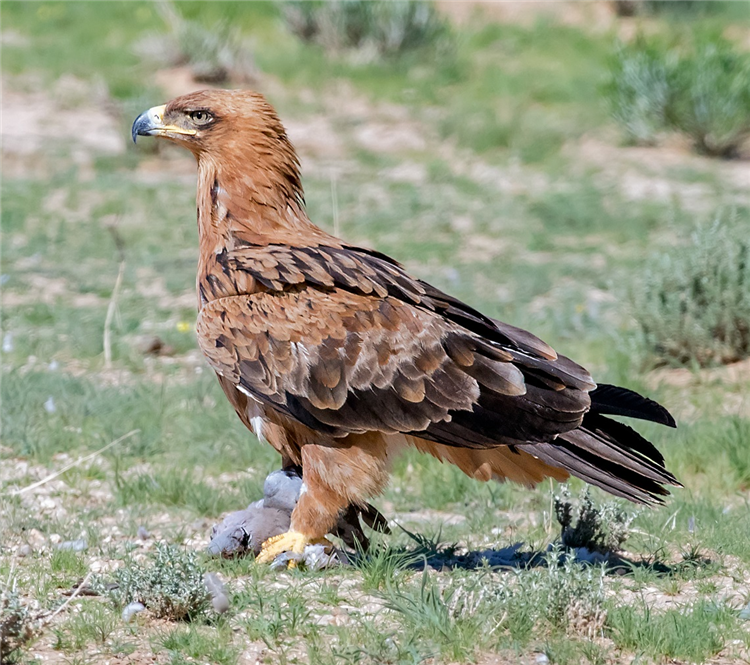 The Kij Kij waterhole on Nossob Road in the Kgalagadi Transfrontier Park became the scene of an aerial battle soon after a tawny eagle secured a kill. The epic contest between some of the Kgalagadi's stealthiest killers was captured by Wild Card members and lifelong lovers of wildlife and photography, Ernest Porter and Karen Blackwood. For these first-time visitors to the arid park, their expectations were "greatly exceeded".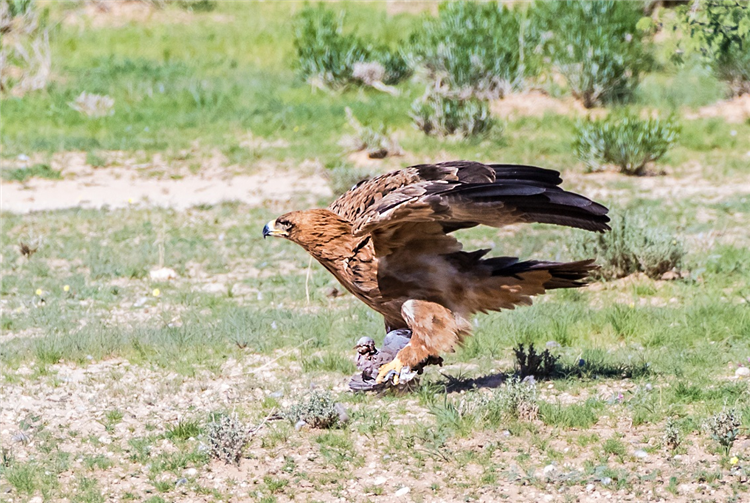 "We were photographing lanner falcons after watching two young lions playing in the water. Once the lions left, dozens of doves came to the waterhole to drink and bathe – of course, the predatory birds were quick on their heels."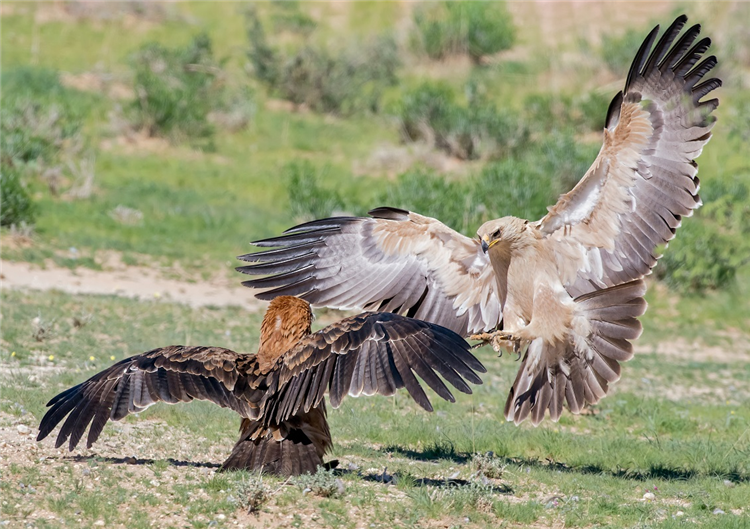 After the recent Kgalagadi rains, the scent of flowers hung in the air before the heat of the day burned it away, says Karen. "The air was still cool, but warming up quickly. Insects buzzed nearby. The cooing and calling of the doves cascaded and crescendoed as they arrived in huge flocks to drink. The whirr of their wings shook the air every time they rose as one in fright. The wind whistling through the lanner's wings as they attacked at high speed added drama to the symphony."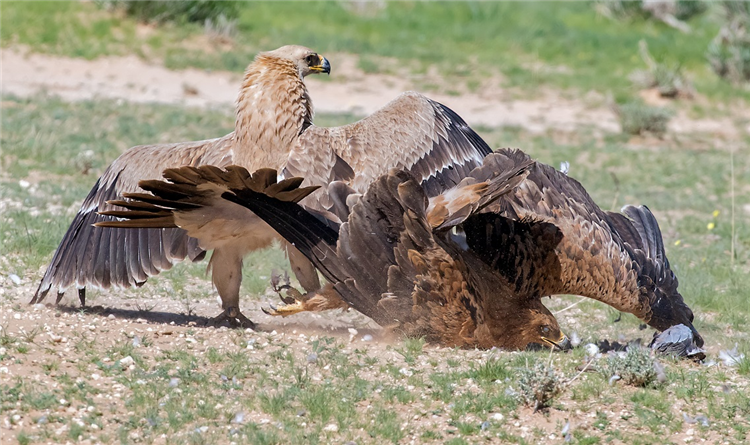 Ernest and Karen watched as a lanner falcon hit a Cape turtle dove at high speed, knocking it to the ground and killing it. Almost immediately a tawny eagle swooped down onto the dove before the lanner could return to retrieve it.The idyllic spot soon turned into a warzone as other birds of prey wanted in on the action. "Since we both monitor breeding eagles, seeing conflict is common. This conflict, though, was unusual because it involved three same-species raptors in an extraordinary three-way duel for a little prize." [Tawny eagles have a wingspan of 1,7-2m and can weigh up to 2,5kg. – Ed.]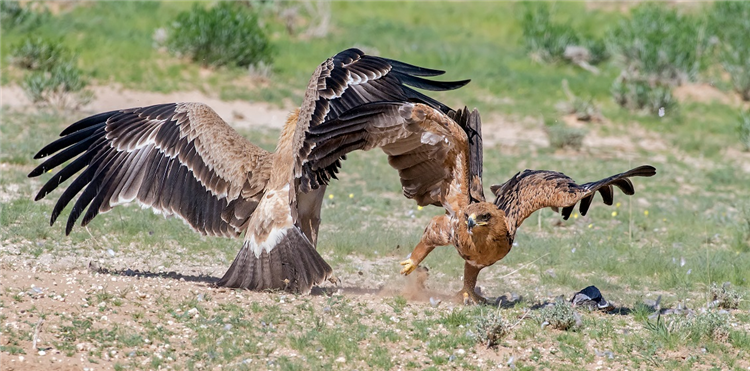 But as with most wildlife sightings in the Kgalagadi, there is always an element of surprise. Tawny eagles are known for pirating food from other raptors, and soon a third tawny joined the clash.