What a miracle sighting! This was the moment a waterbuck with a broken leg survives a pack of wild dogs, that had an opportune moment to kill it. Instead, the predators just harassed the antelope and carried on with their day!
Wildlife enthusiast Hanno and his 7-year-old son, Phoenix tell Latestsightings.com the story:
"We tried to avoid the Easter madness and headed to the S23 knowing looking for leopards. Halfway down S23 we heard of an injured buck at the weir and knew it was go-time. At the weir, we settled in for the inevitable."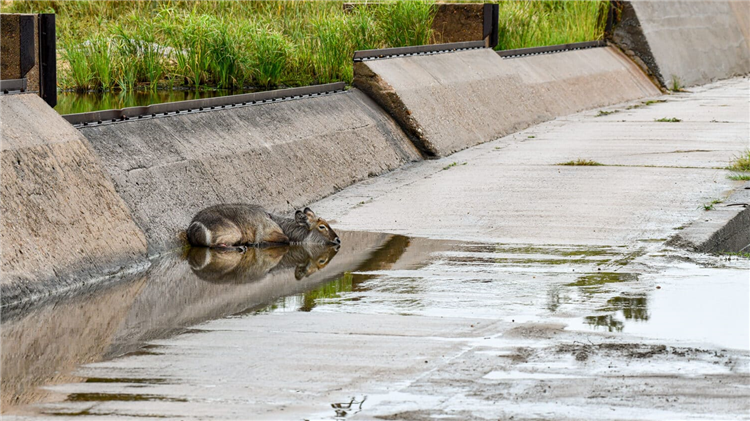 "We were joined by another car and I asked if they saw anything. Followed by a complete nonchalant reply: "Some wild dogs, heading this way". Ten minutes later, the first group of apex predators appeared on the hill above the weir."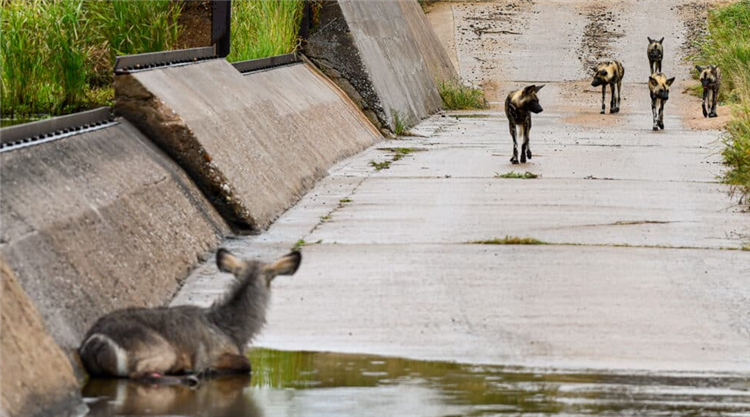 "The wild dogs had arrived. In my mind, this waterbuck had no chance. We have had a number of excellent sightings, but this was to be the crowning moment of many trips to SA in the last two years."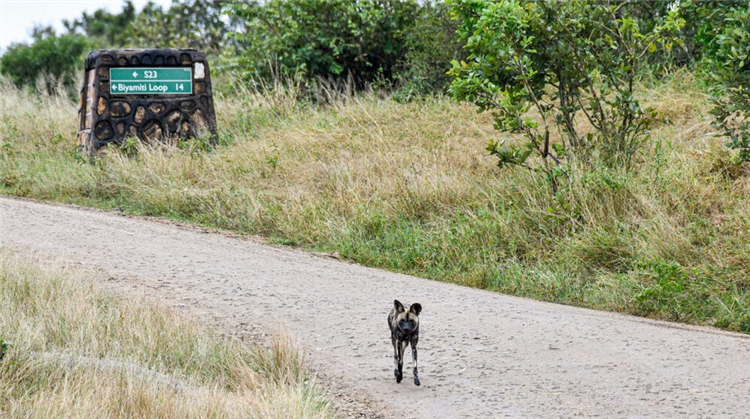 "Wild dogs are merciless, so I calmly set my camera and started shooting, already thinking of how to explain (to his mother) exposing my son to the massacre. The wild dogs harassed the buck for about 5 minutes and then…just left. They moved up the river and disappeared."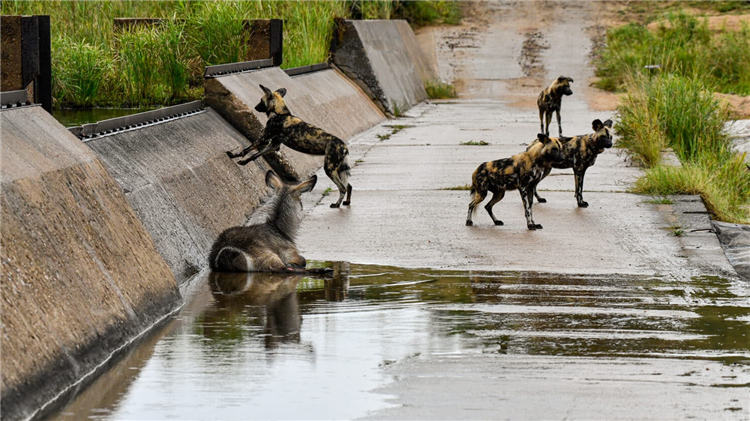 "A hyena then appeared on the road ahead but just ignored the buck. The hyena followed the dogs. In hindsight it makes sense now – the dogs looking back up the road over and over, whilst heckling the buck. They were obviously nervous."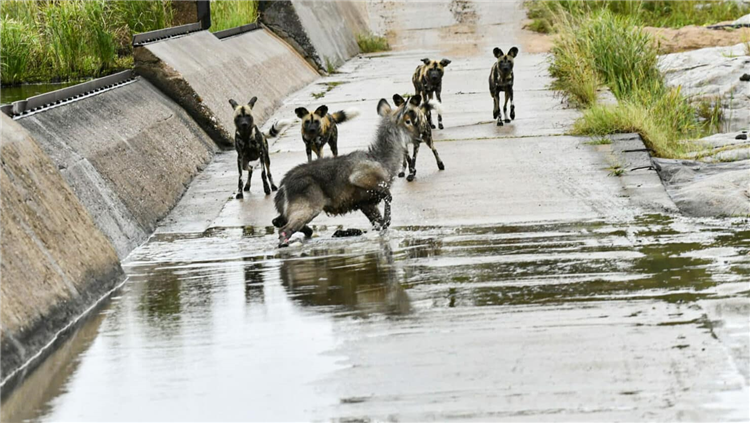 Waterbuck are known to have secretion glands in their skin which is foul-smelling. This is used as a defense mechanism – which might be why both the dogs and the hyena left the waterbuck alone.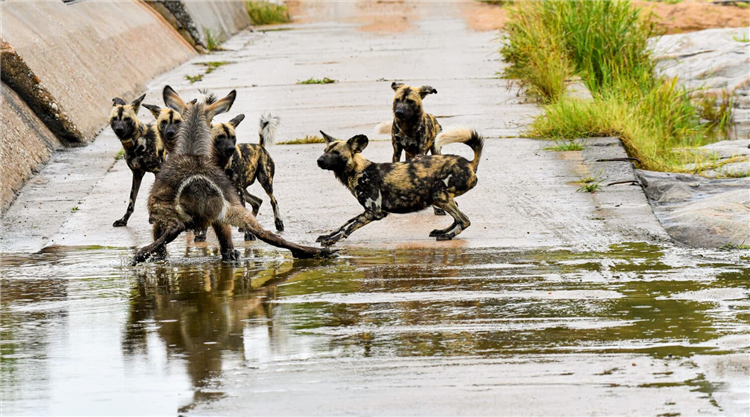 "Had this been a kill, it would have been my first. As it was, I don't even know what to classify it as. In the past, I've seen a few hunt attempts, but this one was just weird. It was like aliens coming to earth, having a look and leaving without comment."