The lion is often called the king of the jungle. They are the dominant animal in the active territory and of course they are also the most ferocious predators in the wild.
Unlike jaguars and tigers, lions are typically quite water-averse. But like any other animal, sometimes lions also need to navigate through various difficult terrain, outside their familiar territory.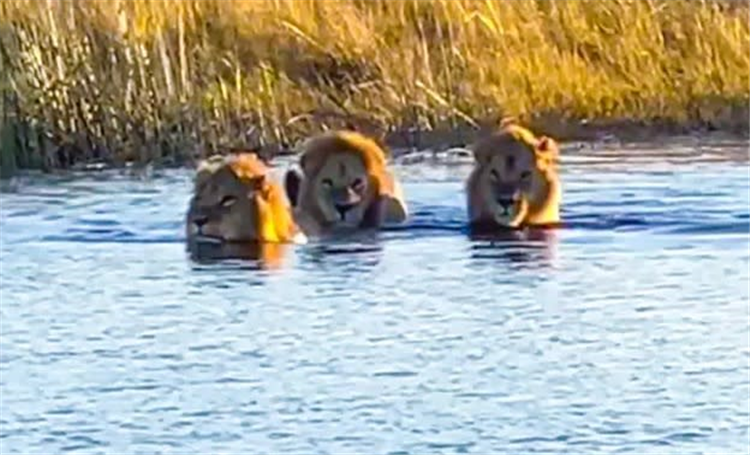 This time, the lion has difficulty crossing the river, which is bathed by the giant ferocious hippos inside the Selinda Reserve, in Botswana.
3 proud lions are trying to watch to cross the river. They are well aware of the danger when they have seen a large hippo nearby.
However, because they needed to get to the other side, the 3 lions had no choice but to get into the water.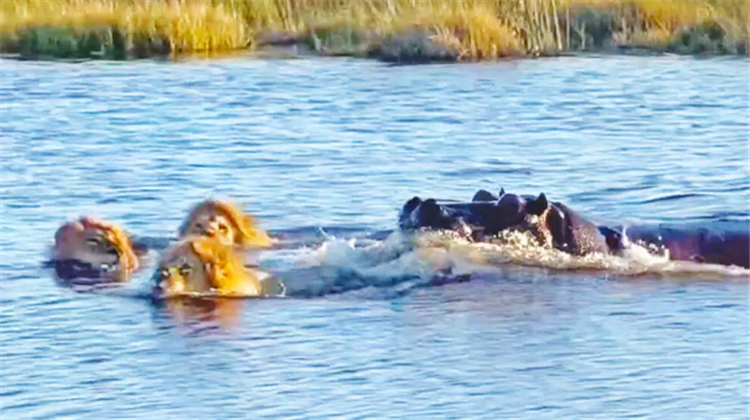 Suddenly a hippo appeared to attack 3 lions. The faster the lion crosses the water, the more determined the hippo is to chase.
In the end, ha ha caught up with the lion and grabbed one. The remaining children split into two directions to flee.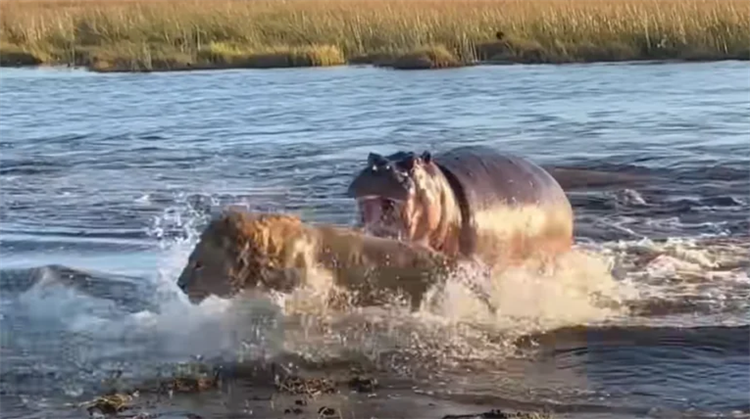 Fortunately for the lion being chased by the hippopotamus, after a while of struggling, the lion found a way to escape when it was close to the shore.