With their agility, strength, and stealth, leopards are skilled hunters. They rely on their exceptional senses and hunting abilities to take down prey as solitary predators. However, hunting wildebeests presents a challenge for leopards due to the herbivores' tough bodies and highly social nature.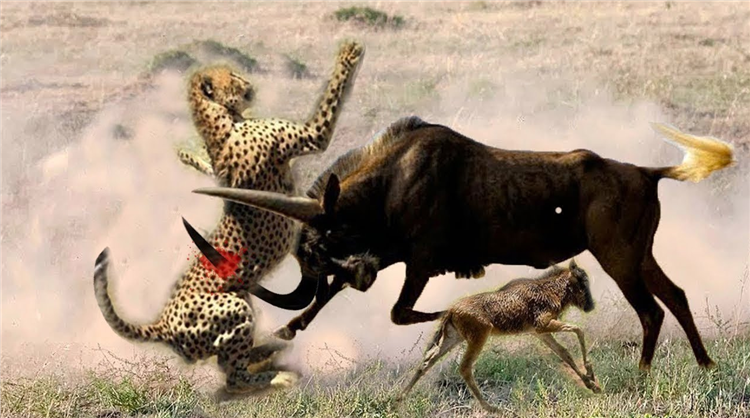 Wildebeests are one of the most abundant grazers in the African savannah, and their bodies are designed to withstand predator attacks. They often travel in large herds for protection, making it difficult for leopards to isolate and attack a single individual.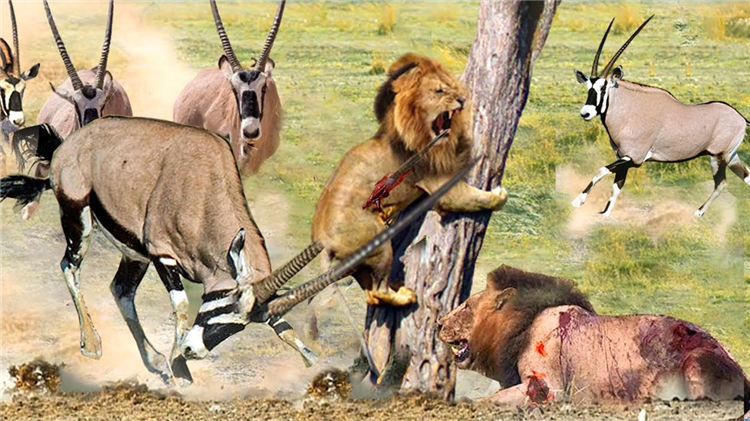 Despite these challenges, there have been instances where leopards have successfully taken down wildebeests. In one such instance caught on camera, a leopard was seen stalking a wildebeest calf. The leopard relied on its stealth and patience to get close to the calf, but the wildebeest herd sensed the danger and moved in to protect the calf. The coordinated effort of the herd chased the leopard away and saved the calf.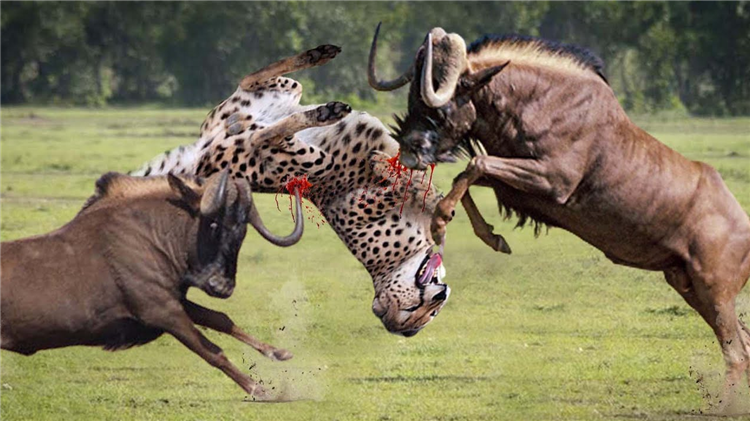 In another case, a leopard managed to take down a fully grown wildebeest, but not without a fight. The leopard attacked the wildebeest from behind, but the wildebeest turned around and fought back fiercely. The two animals engaged in a battle, with the wildebeest using its powerful horns to strike the leopard. Eventually, the wildebeest succumbed to its injuries, but the leopard was also severely injured and had to retreat.