During its lifetime, a frog will snap up thousands of insects with its sticky, extendable tongue.
But if it tries to eat an Epomis beetle, it's more likely to become a meal than to get one. These Middle Eastern beetles include two species – Epomis circumscriptus and Epomis dejeani – that specialise at killing frogs, salamanders, and other amphibians.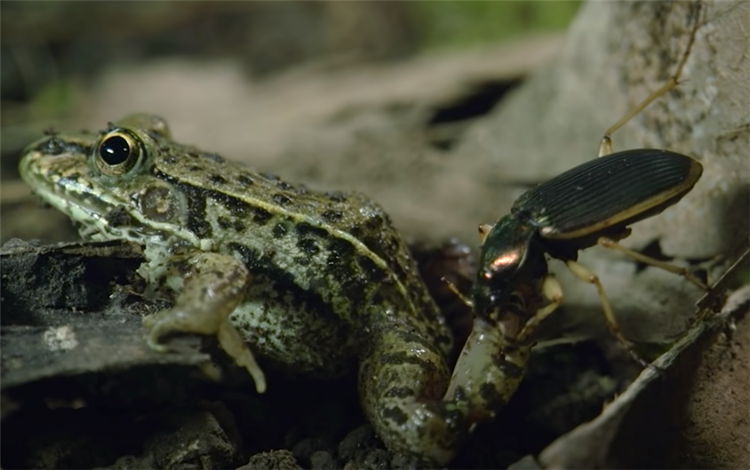 Their larvae eat nothing else, and they have an almost 100 percent success rate. They lure their prey, encouraging them to approach and strike. When the sticky tongue lashes out, the larva dodges and latches onto its attacker with wicked double-hooked jaws.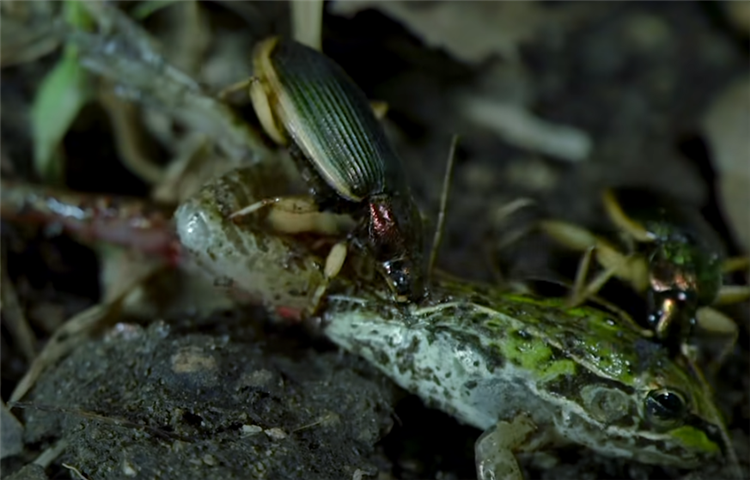 Hanging on, it eats its prey alive. The adult beetle has a more varied diet but it's no less adept at hunting amphibians. It hops onto its victim's back and delivers a surgical bite that paralyses the amphibian, giving the beetle time to eat at its leisure.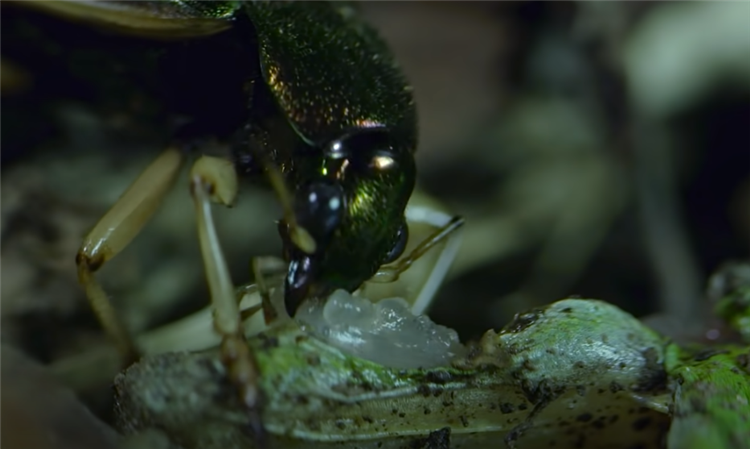 The larva lures amphibians by alternately waving its antennae and moving its jaws, moving faster and faster as its prey draws closer. The movements exploit the fact that amphibians run on simple hunting programmes: pay attention to moving objects; attack small ones; and avoid large ones. The small, waving larva certainly falls within the definition of 'prey'; the amphibian approaches and attacks.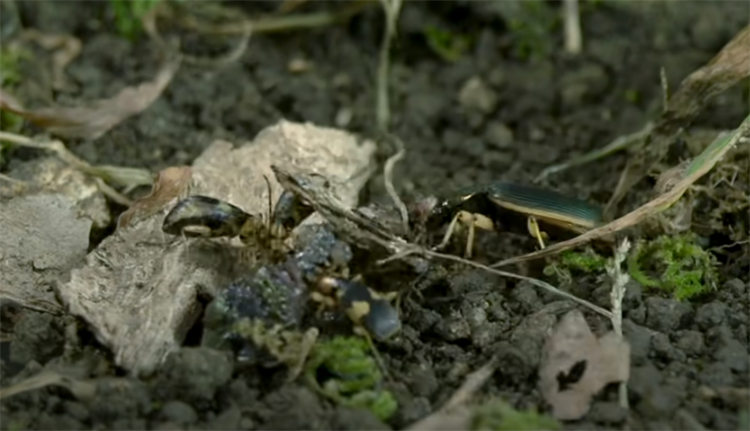 Its tongue is fast, taking just a tenth of a second to launch and extend. The larva is faster. Before it's caught, it grabs the amphibian's face and, after repositioning itself in a more suitable place, starts to eat. At first, it behaves like a parasite, sucking the bodily fluids of its prey. Then, those mandibles come into play and it starts to chew. Eventually, only bones remain.
The beetle always wins. In almost 400 face-offs, the amphibians only managed to get the larvae in their mouths seven times.