32-year-old amateur photographer, John Mullineux witnessed and recorded the entire scene of antelope escaping from death in the presence of worms in Kruger National Park, South Africa.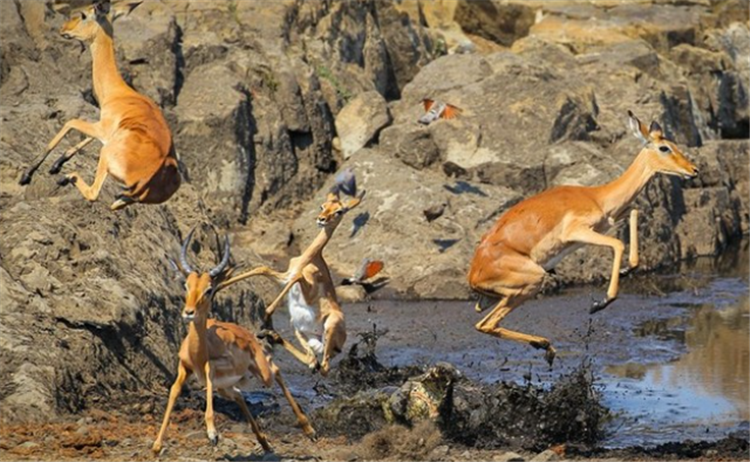 According to John Mullineux, prolonged drought leads to severe water shortages. The rivers, small puddles dry up, water is left only in deep river beds, where the concentration of giant crocodiles is high.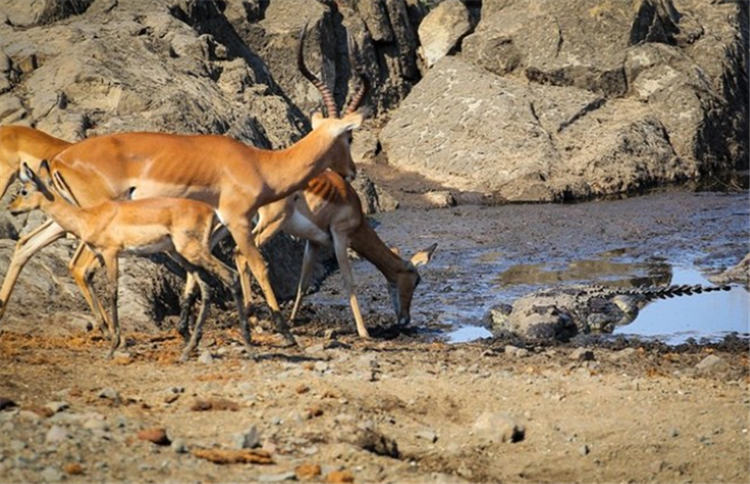 Finding no new source of water, the antelope ventured into the treacherous waters full of crocodiles.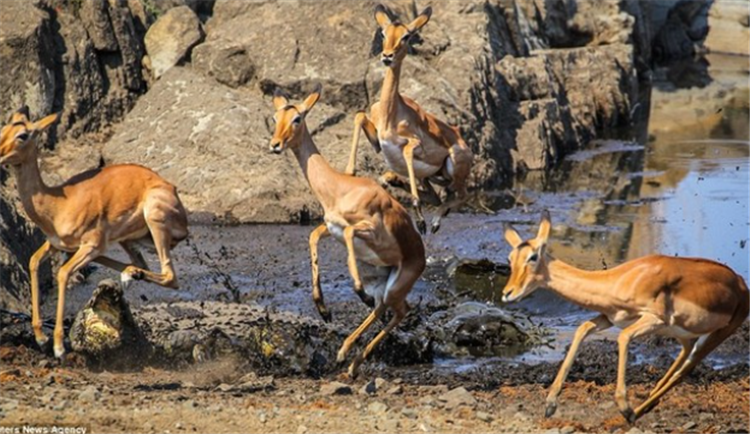 While crocodiles "ambush" the shore, waiting for the reckless and dying antelopes to approach. When it saw an opportunity, the crocodile stretched out and took a powerful bite at the antelopes.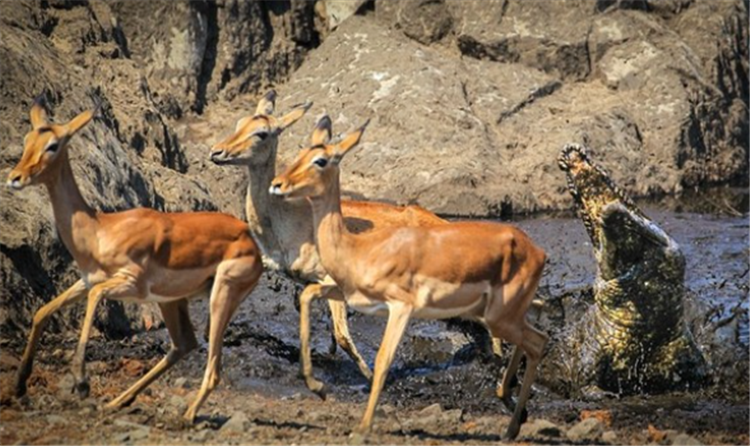 Terrified, the antelopes jumped up to a meter high and fled from the pursuit of the giant predator.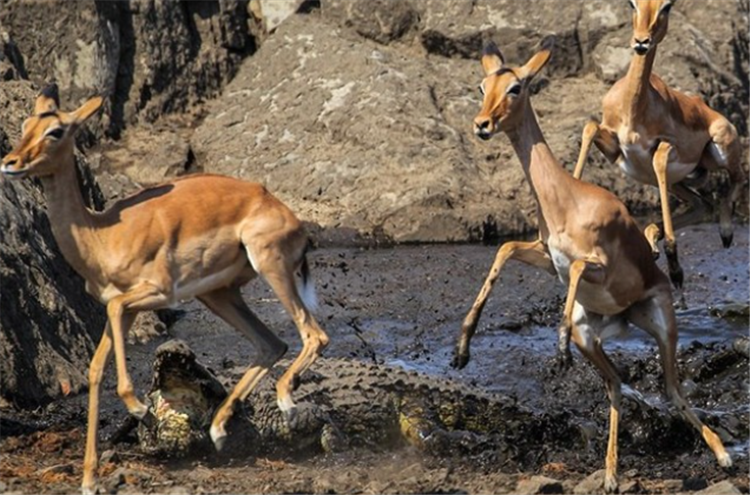 Crocodile threw himself to kill antelope but failed. After that, the antelope still ventured back to drink water because they were too thirsty, if not replenished, they may die of thirst before dying from being slaughtered by crocodiles.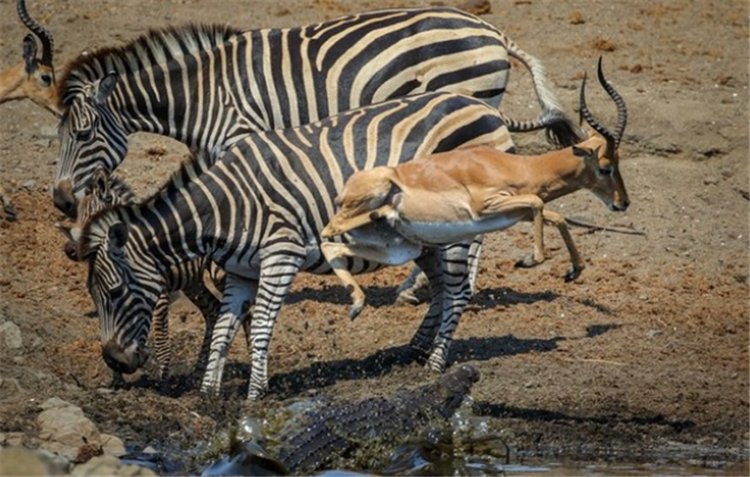 With no choice, despite risking their lives, the antelopes still try to return to the water, forming a reflex to jump every time the crocodile attacks them.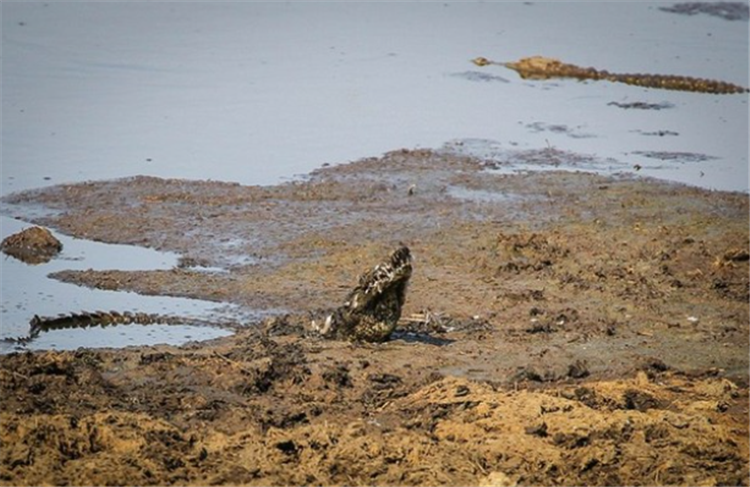 It seems that the crocodile did not "check the zodiac time" before hunting, despite attacking many times, but each time the crocodile failed because the antelope was experienced.