Video captures the moment an injured hippo fights with five lions in the Mala Mala reserve in South Africa. The hippopotamus was injured after fighting with his fellow humans and was attacked while searching for a source of water.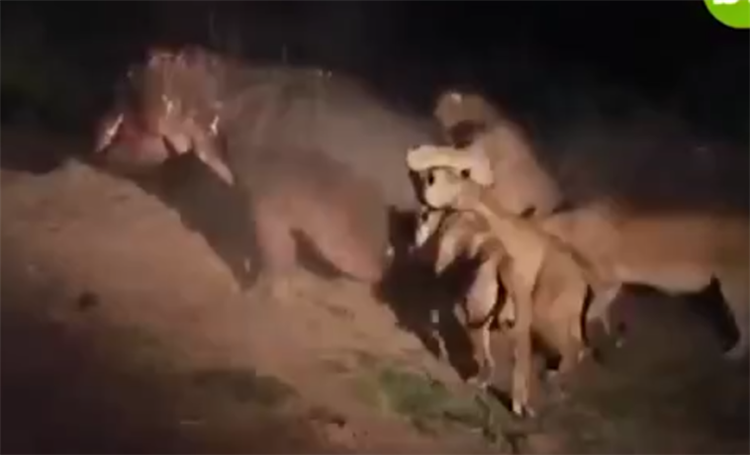 Two lions resting near the lagoon quickly took aim at the 3.5-ton hippo. After staring at their prey, they called for help and three other lions came forward. 5 lions continuously attack hippos, they use claws and sharp teeth to attack prey. They try to jump on their backs and pin their prey to the ground.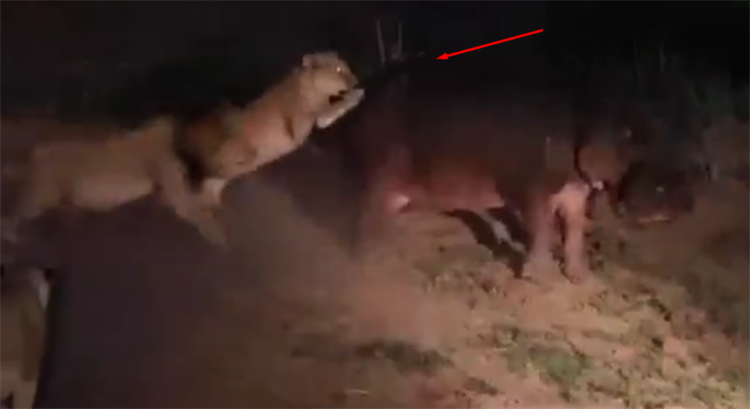 But the hippo remained strong throughout the attack and took down many lions on the way to the lagoon. Despite the attacker still clinging to the hip, the hippopotamus continued to move forward.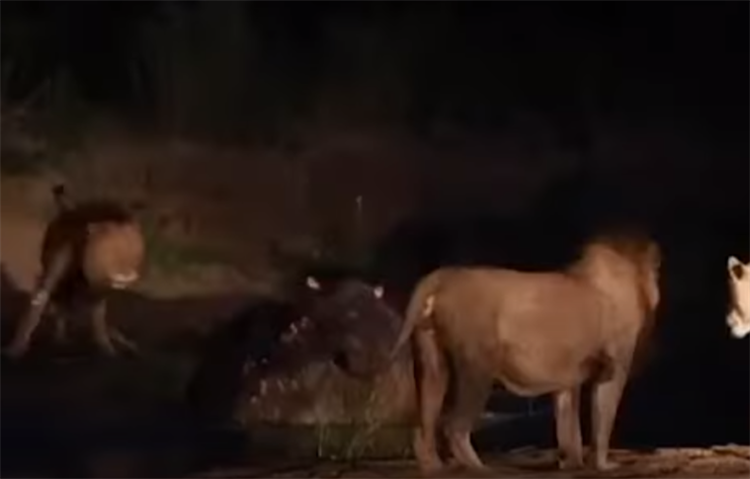 It quickly moved away from the last lion, glaring at the lions and baring its huge teeth menacingly. After an unsuccessful attack attempt, the lions did not dare to continue attacking their prey and left in surprise.