Before the miraculous survival from the crocodile's teeth, many people must have thought that the antelope was lucky to meet the "savior" of the hippopotamus. However, there is also an opinion that it was even luckier, when the hippopotamus decided not to attack the antelope itself, but let it leave in peace.
A dramatic video captures the wildebeest herd drinking water at the riverbank, when suddenly attacked by two crocodiles.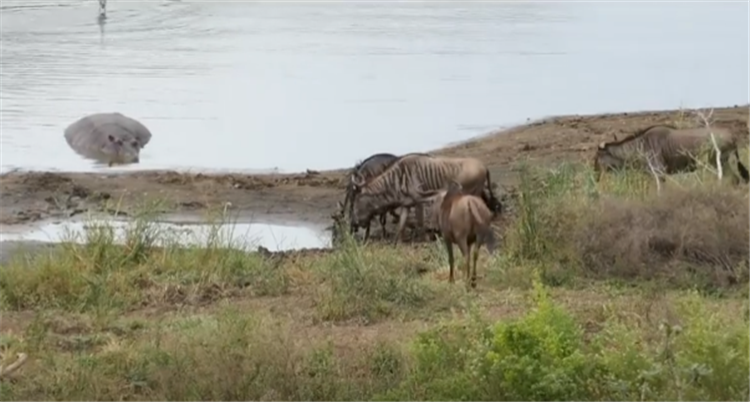 As a result, one adult antelope was bitten by the crocodile, while the other bit its leg. The hunters quickly took advantage, and tried to drown their prey under the water.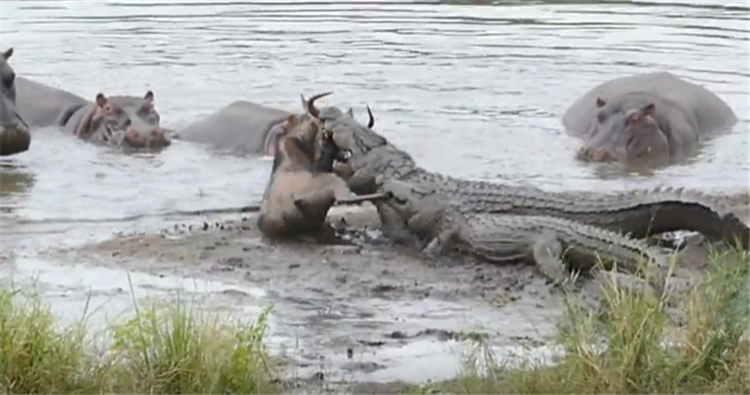 In a situation where there seemed to be no chance of escape, the wildebeest got lucky due to the presence of a group of hippos resting in the nearby water.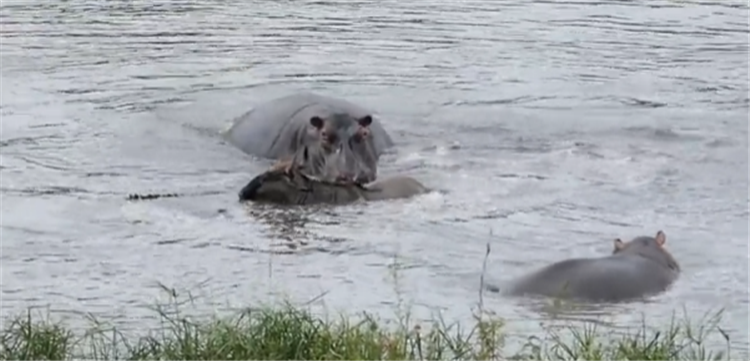 Seemingly disturbed by the hunt, as well as by the antelope's fear and helplessness, the hippos approached.
They used their huge mouth and body to roll in to rescue the wildebeest, and at the same time scare the crocodiles and let go of the "meal" they had offered to their mouths.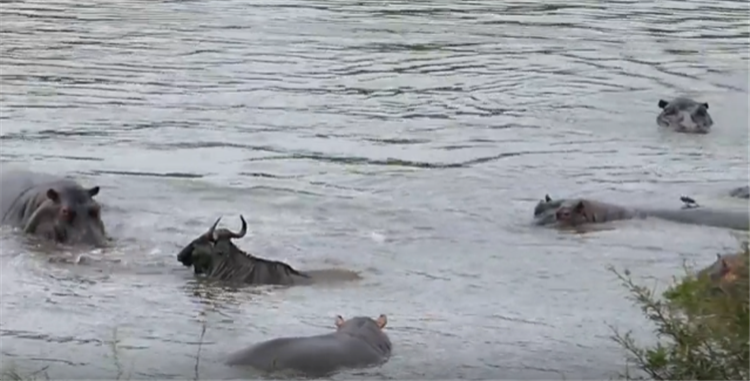 Then, the hippos form a "protective" circle around the antelope, making the crocodile no longer have the opportunity to approach the prey. Exhausted from the struggle with the crocodile, the antelope found a valuable piece of shallow water, and from there escaped unharmed.